There's so much going on at the Hen House……  watch this space to find out about future events and promotions
Masterclass Workshop:
Date: Tuesday 11th November
Time: 2.00pm – 3.00pm
Venue: The Hen House Studio, Kingsbridge
Investment: £10
Title: Myofascial Release
Description:
Fascia has been described as spiderweb like fibres that surround every muscle, tendon, ligament and cell in our bodies. Some call it Connective Tissue, but it is more than that. Through the activities of our daily lives this fascia can be put under strain or tension particularly if we experience any emotional or physical trauma. The fascia may then tighten or harden around the area of trauma and if it is never released will continue to tighten around the tissue until a painful condition is felt.
Fascia responds quickly and easily to gentle pressure and breathing techniques. Using a specifically designed ball to create gentle pressure we will release the fascia through a technique called Myofascial Release.
Places are limited – Booking Essential
Yoga, Oils & Nutrition Master Class Series – The Hen House,   2.00pm – 5.00pm – £25.00 p/p per module (or £250 for all 12) 
Call or Email Donna:  07941 508 004  info@simplysoulful.co.uk 
This alchemy masterclass series addresses twelve different physical and emotional topics and offers a range of holistic approaches to help you bring a natural balance to your body, mind and heart. Through yoga, meditation, nutritional support, essential oils, reiki and reflexology techniques, we will empower ourselves with easy, effective and natural self-help tools to enlighten and enhance our health, wellbeing and vitality. You will receive tips and hands-on practical experience on how to optimise health and vitality for yourself and your family. 
Detoxify Body, Mind & Home – Sunday 13th January 2019
 Loving Kindness, Gratitude & Joy – Sunday 10th February 2019
Increase Energy & Vitality – Sunday 10th March 2019
Healthy Gut & Immunity Boost – Sunday 7th April 2019
Improve Sleep & Reduce Anxiety – Sunday 5th May 2019
Self Confidence & Optimism – Sunday 2nd June 2019
Happy Hormones & Inner Balance – Sunday 28th July 2019
Mental Clarity & Inner Calmness – Sunday 18th August 2019
Self-Care for Aches & Pains – Sunday 8th September 2019
Grounding- Safety & Stability – Sunday 13th October 2019
Heart Health & Circulation – Sunday 10th November 2019
Inner Tranquillity & Peace – Sunday 1st December 2019
Call or Email Donna:  07941 508 004  info@simplysoulful.co.uk 
Learn about certified, pure, therapeutic grade essential oils. Our gathering will start with a short-guided meditation, followed by a discussion on what essential oils are, how to use them safety and effectively, how to enhance overall wellness, boost your immune system, decrease stress and anxiety by using these beautiful gifts from the earth. Includes: Materials for oil blend and mala bracelet, essential oil tea, healthy snacks, fun and laughter with like-minded folk!
Saturday 12 January 2019 – 14:00 – 16:00
Saturday 9 March 2019 – 14:00 – 16:00
Sunday 26 May 2019 – 14:00 – 16:00
Sunday 15 Sep 2019 – 14:00 – 16:00
Saturday 9 November 2019 – 14:00 – 16:00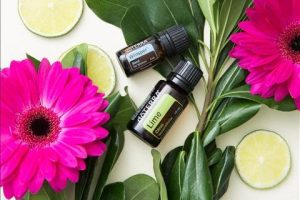 Well Woman yoga Peri & Menopause Retreat (1-day), Sunday 17 November 2019 – 09:00 – 17:00 – £75.00 p/p
Call or Email Donna:  07941 508 004  info@simplysoulful.co.uk 
Embracing our Autumn and Winter Years. This 1-day retreat is open to all women who are seeking to create positive peri and menopausal health and vital energies. During the retreat we will feel, nurture and build the feminine energy of Shakti, through well-woman yoga postures (asana), gestures (mudras), breath (pranayama), energy locks (bandha) and heart-based meditations (yoga nidra), all gently blended to promote vital energy, and positive peri and menopausal health. In addition, we will also look at the effect our diet has on our peri and menopausal health and enjoy delicious healing foods, prepared to enhance this time of our life. This warm, peaceful and friendly space invites you to relax and unwind, re-connect with your Shakti, and nurture yourself towards vital energy and optimal well-being.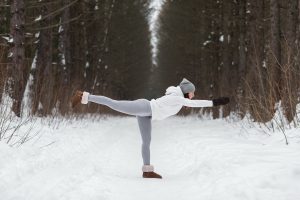 New at the Hen House, Medical Aesthetic Treatments
We are proud to offer a range of new Medical Aesthetic cutting-edge treatments, at affordable prices, administered by our doctor.
Dr Peter Roberts MBBS BSc (Hons) ASM  |  Tel: 01548 580 842
Free, no-obligation consultation.
Classical Apparatus Pilates comes to South Devon. The FIRST studio in the South West!
Come and try a 
FREE
 taster session…come and give it ago, you'll be hooked.
"
In 30 sessions you'll have a new body" Joseph Pilates
Call: 07990 917625 or email Jo to book a session!