There's so much going on at the Hen House……  watch this space to find out about future events and promotions
Very exciting news at Hen House Hair
Donna has been joined be two new stylists Katie who was head stylist at Base and Holly who previously worked at Uppercuts and Hair Advice.
We are giving the Salon a makeover so watch this space for information about an open evening we will be holding sometime in February to meet Katie and Holly and see the salon.
Doctor-led Cosmetic Skin Aesthetic Clinic at the Hen House
We are proud to offer a range of new Medical Aesthetic cutting-edge treatments, at affordable prices, administered by our doctor.
Non-surgical solutions Anti- Wrinkle injections, Dermal Fillers, Profhilo, Exilis, Body Shaping.
Dr Peter Roberts MBBS BSc (Hons) ASM  |  Tel: 01548 580 842
Free, no-obligation consultation.
Alchemy Yoga Workshops – The Hen House,   2.00pm – 5.00pm – £25.00 p/p per module.
Call or Email Donna:  07941 508 004  info@simplysoulful.co.uk 
This alchemy masterclass series addresses twelve different physical and emotional topics and offers a range of holistic approaches to help you bring a natural balance to your body, mind and heart. Through yoga, meditation, nutritional support, essential oils, reiki and reflexology techniques, we will empower ourselves with easy, effective and natural self-help tools to enlighten and enhance our health, wellbeing and vitality. You will receive tips and hands-on practical experience on how to optimise health and vitality for yourself and your family.
Detoxify Body, Mind & Home – Sunday 19th January 2020
Loving Kindness, Gratitude & Joy – Sunday 16th February 2020
Increase Energy & Vitality – Sunday 8th March 2020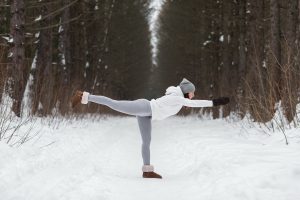 Classical Apparatus Pilates comes to South Devon. The FIRST studio in the South West!
Come and try a 
FREE
 taster session…come and give it ago, you'll be hooked.
"
In 30 sessions you'll have a new body" Joseph Pilates
Call: 07990 917625 or email Jo to book a session!