Massage, Acupuncture
&

Complementary Health
Unleash Your Soul Potential

Suzi Garrod | Tel: 07896 665560 | Skype: SoulPotential | Email: hello@suzigarrod.com
Website:  www.suzigarrod.com
Facebook Page: https://www.facebook.com/SoulPotential
Based at The Hen House, with appointments available Tuesdays and Wednesdays between 8am and 7pm. Suzi offers professional therapeutic support on all levels:
Mind ~ Counselling, EFT (Emotional Freedom Technique), Life Coaching
Body ~ Ayurvedic Massage, Reflexology
Spirit ~ Reiki (treatments & training courses), Meditation, Past Life Regression, Sound Therapy
Her extensive training and experience in counselling and complementary therapies extends over 15 years, both here in the UK and overseas (Germany, South Africa and India). With many years' experience in private practice, the NHS, education and the voluntary sectors, Suzi brings a wealth of knowledge, passion and commitment to her work. 
She tailors each session specifically to her client's needs, combining different treatments where appropriate to offer a truly bespoke and holistic healing experience. For more detailed information on the therapies Suzi offers at The Hen House, please get in touch (contact details above) Fully insured and registered member of several professional bodies, clear DBS check and trained in First Aid
Prescriptive Aromatherapist – Remedial Massage – Swedish Massage – Reflexology
Amanda Jordan | G.F.S.C.M, M.B.R.C.P, S.A.C
Dip. (Diet and Nutrition) Weight Loss Consultant
Tel: 07899 926 184
Email: amandaaromatherapy@gmail.com
Website: www.amanda-jordan.co.uk
Amanda Jordan, a Prescriptive Aromatherapist and Swedish Masseuse is offering clients a full range of body treatments in a relaxed ambience. There are many medical and therapeutic benefits in undergoing the various treatments on offer these are discussed in more detail on Amanda's website.
Amanda is a member of the British Register of Complimentary Practitioners using her skills to cover a very wide range of symptoms to induce the healing mechanism of the body and mind. Her hands-on skills using selected Essential Oils bring natural healing to young and older individuals. These natural oils are extremely effective and supportive, helping to alleviate a host of conditions like arthritic joint pain, muscular tension and emotional stress.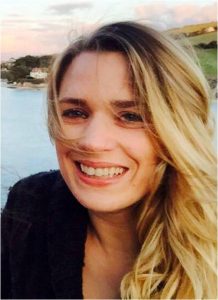 Sports Massage Therapy
Sophie Anderton  
Tel: 07850 580 923
Sophie trained at South Devon College to further develop an interest in muscle function and movement. Throughout her training she used her free-time to gain many hours of experience and raise money for several local charities before setting up Fittuccine Sports Massage Therapy in the South Hams.
What is Sports Massage?
Sports Massage is a focused deep tissue manipulation therapy geared towards injury prevention, rehabilitation and enhancing performance.
Whether you are a professional athlete or a fair-weather jogger, Sports Massage can be a great addition to creating a balanced training regime. It will work out tensions, stimulate muscle repair and flush toxins that build up during exercise or repetitive daily activities to ensure that you can always train at your peak and get the most out of your muscles.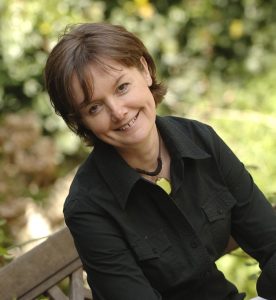 Traditional Acupuncturist
Wendy Morrison
Tel: 07970 489265
Wendy Morrison is a Traditional Acupuncturist and has a BSc(Hons) degree and Licentiate in Acupuncture (Lic.Ac.) and is a member of the British Acupuncture Council (MBAcC).
She has a special interest in food as medicine and is qualified and insured to give dietary recommendations within the principles of Traditional Chinese Medicine and the Five Elements.
She is the Editor and Founder of the seasonal Five Flavours magazine (please see website for details).  Wendy also participates in Continuing Professional Development with 88th Generation Daoist Priest and Classical Chinese Medicine Master Jeffrey Yuen.
She practices TCM (Traditional Chinese Medicine), Five Element and some Classical Chinese Medicine Acupuncture.
Her personal interests include zen buddhism, hill walking, Argentine tango and modern jive dancing
Acupuncture, Facial Rejuvenation Acupuncture & Tui Na Massage
Ethan Pennell | BA(Hons), LICAC, MBAcC, Dip Qigong Tui Na   
Tel: 07904 439 285 / 01822 855 028
Ethan is a fully qualified Acupuncturist and Tui Na massage therapist, who has studied for eight years at The Fook Sang Acupuncture & Chinese Herbal Practitioners Training College, The London College of Traditional Acupuncture & Oriental Medicine and Westminster University.
In addition to his private practice, Ethan works as an Acupuncturist for the NHS. He is a member of the British Acupuncture Council (MBAcC) and the NHS register of Complementary Therapists.
Ethan specialises in the treatment of musculo-skeletal disorders, mental – emotional problems and menstrual complaints.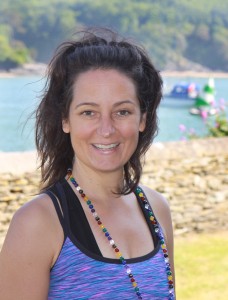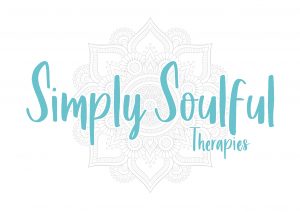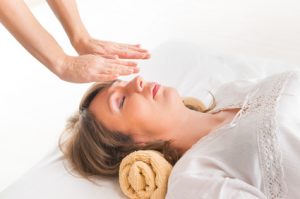 Therapeutic Holistic and Complimentary Therapist
Donna McCheyne | BA (Hons), Holistic Therapist (MFHT), Yoga Teacher Dip. FRYOG
Tel: 07941 508 004
Website: www.simplysoulful.co.uk
Email: info@simplysoulful.co.uk
Facebook: www.facebook.com/SimplySoulfulUK
Twitter: www.twitter.com/SimplySoulfulUK
Donna's treatments at The Hen House include: 
Reflexology, Swedish Massage, Aromatherapy Massage, Indian Head Massage, Seated On-Site Massage, Reiki Healing, Meditation and Gentle Touch; treatments are tailored to meet individual needs.
She has over 10 years' experience, is qualified, insured and a member of the Federation of Holistic Therapists (MFHT). She is passionate about her work, the benefits of the treatments she offers, the products she uses and above all the people that she works with. Her moto is to "help you be happy on the inside".
*CONTACT DONNA* for further information or to make a booking
Fun Facts: Donna is a self-confessed yoga, dog, wholesome food and beach lover! Her favourite book is The Art of Hearing Heartbeats and favourite movie is 50 First Dates.
Benefits
Massage Therapies

Pain relief
Relaxation
Release toxins
Stimulates the circulation
Muscle tension
Break down of scar tissue
Sinus problems
Fluid retention
Pre-menstrual tension
Headaches and Migraines

Remedial / Sports Injury Massage
Ayurvedic Massage
Seated Acupressure
Aromatherapy
Indian Head
Hot Stone Therapy
Therapeutic Swedish Massage
Reflexology / Facial Reflexology
Reiki
Bi-Aura therapy