Penelope Godwin | Osteopathy and Cranial Osteopathy
D.O GOsC    
Tel: 01548 854679
Mobile: 07821 191 233
Email: godwinpenny@hotmail.com
Penelope Godwin graduated from the British School of Osteopathy now remained the (University College of Osteopathy) in 1987. She worked in private practice and as a clinic tutor in London for many years before moving down to Devon. With over 30 years experience she uses both structural and cranial techniques, Penelope preferring a more gentle approach  for her treatments, with which she has great success.
Osteopathic treatment is suitable for all ages. As well as general osteopathy Penelope specialises in antenatal and postnatal care, together with osteopathy for babies to treat a wide range of common problems. Penelope has clinics at the Hen Houes Monday, Thursdays and Fridays
Mums to be:
Osteopathy can be very helpful in alleviating discomfort during pregnancy and in preparing expectant mothers for birth. Typical symptoms resulting from changes in posture include low back pain, pelvic pain, indigestion and heart burn.
Babies:
Stresses and strains from labour or pregnancy can lead to unsettled behaviour and difficulties with feeding, winding, bowel movements and sleeping. Relieving any physical strains with osteopathic treatment can be very helpful and relaxing.
Osteopathy is a manual therapy that treats the whole person not just the condition. Using the principles of osteopathy a wide variety of conditions can be helped including:
Generalised aches and pains
Joint pains including hip and knee pain from osteoarthritis as an adjunct to core OA treatments and exercises.
General acute and chronic backache
Neck pain and associated headaches
Shoulder problems arising from associated musculoskeletal conditions of the neck and back
Fees:
£45.00 a session. Each session lasts around 45 mins
£40.00 for babies
There is free parking available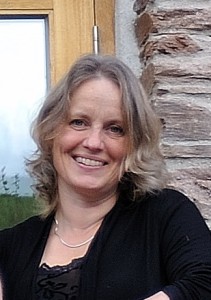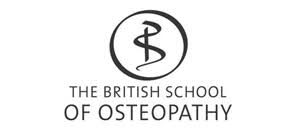 Jo Hooper  | Osteopathy and Cranial Osteopathy
BSc Hons, GOsC IIST, NASM, SCC
Tel 01548 821816 Mob 07727101635
Email: johooperosteopathy@hotmail.co.uk
Website: www.johooperosteopathy.co.uk
Jo Hooper qualified with a first class degree from the Institute of Osteopathic Medicine, Surrey in 2009. Following a move to Bristol she worked in two highly respected practices in the city.  These experiences enabled her to become a well-rounded and competent senior osteopathic practitioner with a broad patient profile and specialisms in paediatric osteopathy where she was a co-founder of the Bristol Children's Clinic. Leaving the city behind in September 2012 she returned to Kingsbridge where she grew up. Jo has since become a mother of two whilst working in practices in Plymouth and Totnes. Jo offers osteopathy appointments at the Hen House on Tuesdays.
"My approach is to try and balance high quality clinical skills and professionalism within a welcoming and relaxed environment" Jo.
For further information on osteopathy and cranial osteopathy and how it can help you please visit Jo's website at www.johooperosteopathy.co.uk
Fees
Adults
Initial consultation £50 for up to 45 minutes
Follow-up treatments £45
Children* and babies
Initial consultation £45
Follow-up treatments £45 for 30 minutes
*Children are anyone under the age of 16 and they must be accompanied by and adult.
Payment by cash or cheque only.
24 hours notice is required if you wish to cancel an appointment. If you do not notify the practice you may be charged the full fee. This also applies for missed appointments.