Private Gym
&

Personal Training
Personal Training
Gill Whitmore |   Tel: 07801 790 611   Web: gillsfitnessexperience.vpweb.co.uk
Fully equipped private gym with personal trainer (by appointment) who can offer you advice, support and the encouragement to maintain a programme tailor made to suit your requirements. Extended opening hours available by special arrangement.
•Fully equipped private Gym
•Experienced Physiotherapy with hands on injury rehabilitation, strength and conditioning (individually tailored)
•Personal Training (by appointment) offering support, motivation for Beginners,
Advanced and the Enthusiast.
•Tailor made programmes to suit individual requirements
•Flexible opening hours (Train at your own convenience, any time,
any day of the week)
•No Contract
•Annual membership available
Whether you want to get in shape, train for a specific sport, boost your energy levels or just look your best for a special day! The Hen House Gym can Help you to achieve your goals. For more information Call Jonathan Robinson 07971 077 980 or 01548 852038
For personal training information contact:
Gill Whitmore |   Tel: 07801 790 611   Web: gillsfitnessexperience.vpweb.co.uk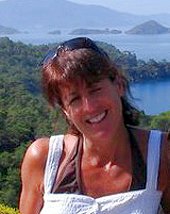 Joining Fee: …………………….  £30.00

Pay Monthly Fee: ……………… £25.00

Pay Annually Fee: …………….. £275.00