Beauty Therapy, Medical Aesthetic Treatments and Permanent Makeup
Michelle Jorden | BTEC National Diploma
Debbie Venton | NVQ Level 3 Beauty Therapy 
Tel: 01548 856876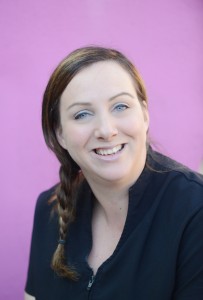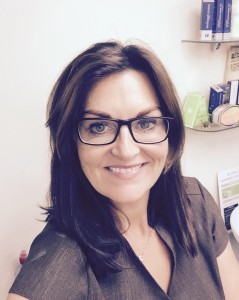 Rachael Gaunt | C & G . NVQ Guild of Professional Beauty Therapies   
Tel: 01548 856876 / 07976 387 086
Website: www.rachaelgaunt.co.uk
Email: rachyg@me.com
Rachael has recently been trained on Dermaplaning, and it has become her favourite treatment for manual exfoliation! It's painless, quick, and the results are immediate.
Dermaplaning temporarily removes the fine vellus hair of the face,  reduces the appearance of fine lines, evens skin tone leaving a very smooth healthier surface.
Katherine Robinson | OPI Nail Technician, LVL Lashes & HD High Definition Brow Stylist
Tel: 01548 856876 /  direct : 07715489968
Facebook | https://www.facebook.com/Katherine-Robinson-Nails
Katherine Robinson Nails & Beauty is located within the Hen House and specialises in sought after High Definition Brows and LVL Lashes as well as, relaxing and beautiful manicures and pedicures using  #1 Salon Brand OPI polish and gel systems.
Katherine is a fully trained and qualified Nail Technician certified by the British Association of Beauty Therapy and Cosmetology, a fully trained and qualified High Definition Brow Stylist certified by High Definition Brows and an LVL Lash Technician certified by Nouveau Lashes.
To book with Katherine contact her direct on 07715489968  or message Katherine via her Facebook page  www.facebook.com/Katherine-Robinson-Nails
Medical Aesthetic Treatments, Expert Skin Health Advice

Dr Peter Roberts | Tel: 01548 580842 or 07392 618 234
Email: enquiries@salcombeaesthetics.com
Website:  salcombeaesthetics.com
Dr Peter Roberts (BSc Hons MBBS) qualified as a doctor in 1996 from St Mary's Hospital Medical School, Imperial College, London.
He started his early medical career in anaesthetics and intensive care. He decided to become a General Practitioner when he started his family and is now a proud Dad to three children and loves his job as a family doctor.
Dr Roberts trained in Harley Street in aesthetic medical practice and offers a range of simple, non-surgical treatments to help to counteract the signs of ageing. Peter is passionate about providing skilled aesthetic medical techniques to achieve only a natural look and takes a great deal of pride in offering a personalised one to one service.
Price Guide
Skin rejuvenation – Profhilo Treatments from £275  Profhilo is a revolution in the treatment of skin ageing. 
Dermal Fillers from £275
Wrinkle Reduction Treatments from £200
Exilis Elite Treatments from £200
To book a free consultation
Dr Peter Roberts | Tel: 01548 580842 or 07392 618 234   Email: enquiries@salcombeaesthetics.com
Because aesthetics treatments are largely unregulated in the UK, it is essential to use a fully qualified practitioner, to avoid anti-wrinkle treatment that may result in a frozen forehead or total lack of facial expression. Dr Roberts is fully qualified and highly experienced.
Aesthetic Practitioner and Permanent Makeup

Hayley Hegley  | Tel: 07737 414 716
Aesthetic Practitioner and Permanent Makeup Artist
Website: www.pmubyhayley.com
Email:  info@pmubyhayley.com
Facebook: https://www.facebook.com/pmubyhayley/
Instagram: https://www.instagram.com//permanentmakeupbyhayley
Hayley works alongside Dr Roberts as an Aesthetic Practitioner for Salcombe Aesthetics. Hayley offers advanced skin treatments including SkinPen Precision – the first FDA approved Microneedling device on the market.
ZO Skin Health Peels and Medical-grade Skincare, ZO is known for using the very latest skin research in its formulations.
Exilis Elite Skin tightening and fat reduction treatments, for Face and Body.
Hayley also specialises in permanent makeup and is committed to helping you look and feel your personal best. Each service is bespoke and carefully designed to fit your unique needs.
She has over 18 years experience in the beauty industry and has trained with leading companies in permanent makeup in the UK including Nouveau Contour, KB Pro and Clarissa Stefania.
For further information or to make an appointment contact Hayley direct. Tel: 07737 414 716   Email:  info@pmubyhayley.com
Your experience at the Hen House
Indulge in a variety of treatments in the peace and quiet of the Hen House, where you can truly spoil yourself.
Drawing on many years experience, our team provide an extensive range of professional treatments that will enhance your natural beauty, de-stress and rejuvenate your face, body and nails.
Please let us know before your treatment if you have any concerns regarding your health or well‑being.
Please notify us upon booking if you are pregnant so that we can advise on treatments and customise techniques that are safe for pregnancy.
QUIET
To make the most out of your time with us and in respect for other guests, please ensure your mobile phone is switched off during your visit.
Arriving a little early is a great idea as you can take your time and relax before your appointment.
We want you to get the maximum benefit from your experience with us at the Hen House Beauty.
Let us take care of you
Some of the many treatments to beautify and transform you:-
Decléor Aroma Mosaic face treatments
CACI Non Surgical & Lift Treatment
Body Treatments
Crystal Clear Microdermabrasion
Dermaplaning
Acrylic & Gel Nails
High Definition Brows
HD Browsculpt
LVL Lashes
St. Tropez Spray Tanning
Semi permanent makeup
Manicures & Pedicures
Waxing
Threading
Electrolysis
Million Dollar Facial
Aesthetic Medicine