Myofascial, Lymphatic, Soft Tissue Massage
&

Acupuncture
Hanna uses her varied and extensive training to work with the body in a holistic way looking at posture, muscles and soft tissue treating them with a number of different techniques and rehabilitation. Hanna believes in listening to the body and trying to give it the possibility to heal itself.
Hanna Offers
Relaxing massage

Deep tissue massage

Injury treatment and rehabilitation

Treatment for back, neck and shoulder discomfort

Tension relief treatments for sore muscles

Aiding in pain relief

Kinesiology taping

One-to-one Pilates sessions
Each session is tailored specifically to the client with a detailed case history, treatment and home exercise plan or stretches to help post treatment. The sessions are a whole body holistic approach.
1 hour session £50
45 mins £45
30 mins £35
NOTE
Training
Hanna trained with the Massage Training School on a 13 month long course graduating in 2013 with BTEC Level 5 qualification in Sports and Remedial Massage.
This course is accredited by the Institute of Sports and Remedial Massage (ISRM) for which she is a member.
The qualification required not only over 100 hours of practical massage treatments with Clients but also an extensive theoretical knowledge of Anatomy and Physiology.
She also has taken further courses in Rocktape kinesiology taping.
Hanna trained with Pilates Training Solutions to achieve a CYQ Level 3 Pilates Matwork qualification
​Hanna has also gone on to train in Pregnancy Pilates and Pilates on the Stability ball with Body Control Pilates
Myofascial, Lymphatic Therapist
Julia Hazelwood  | ISRM, MLDUK, SCARWORK, OXYGEN ADVANTAGE
Tel: 07769 715772
Email: Julia.hazelwood@icloud.com
Julia has over 16 years experience in a clinical environment
WHAT TO EXPECT?
Your first appointment will include a detailed consultation in which I'll ask you questions about your lifestyle, health and medical history. This will determine the treatment protocol I use going forward and will be tailored specifically to you and your needs. Using a variety of soft tissue techniques, such as myofascial, cupping, instrument assisted or taping can be used to help promote balance and recovery. Often, the symptom is a product of something completely different, so an 'all round' holistic approach is key, particularly when dealing with postural and remedial injuries. For painful and sensitive areas, my Hivamat machine can also be used to ease symptoms; the machine is a non invasive approach of gentle vibrations.
Sports & Remedial injuries 
Neck & Back pain 
Auto-immune conditions
Post operative recovery
Migraines & Headaches
Stress-related problems
Sciatica
Oedema
Gut issues
Sinusitis   
Scars  
Breathwork
WHAT IS LYMPHATIC DRAINAGE?
Unlike the title suggests, it does not involve pipes and drains! Dr Vodder Manual Lymphatic Drainage (MLD) is an advanced therapy, in which gentle rhythmic pumping techniques are used, moving the skin over underlying tissue. This stimulates the lymphatic system encouraging the removal of waste products, which in turn promotes healing. Your lymphatic system is an open system working against gravity, so unlike the circulatory system having the heart to pump blood around the body, the lymphatic system is reliant on muscle movement, good breathing and hydration to help move it along. So big tip to help it … get moving!
HOW WILL IT HELP YOU?
Lymphatic drainage can help with a range of issues including, calming inflammatory conditions such as post operative swelling, easing IBS and gut issues and promoting the healing of fractures, torn ligaments, sprains, burns and scars! Chronic swelling and inflammation inhibits the body's ability to heal. The MLD protocol of movements is designed to speed up the lymphatic system, therefore promoting the removal of waste.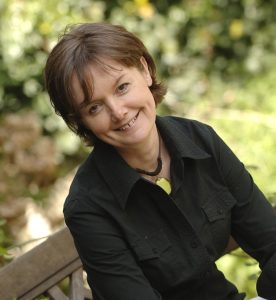 Traditional Acupuncturist
Wendy Morrison
Tel: 07970 489265
Wendy Morrison is a Traditional Acupuncturist and has a BSc(Hons) degree and Licentiate in Acupuncture (Lic.Ac.) and is a member of the British Acupuncture Council (MBAcC).
She has a special interest in food as medicine and is qualified and insured to give dietary recommendations within the principles of Traditional Chinese Medicine and the Five Elements.
She is the Editor and Founder of the seasonal Five Flavours magazine (please see website for details).  Wendy also participates in Continuing Professional Development with 88th Generation Daoist Priest and Classical Chinese Medicine Master Jeffrey Yuen.
She practices TCM (Traditional Chinese Medicine), Five Element and some Classical Chinese Medicine Acupuncture.
Her personal interests include zen buddhism, hill walking, Argentine tango and modern jive dancing
Swedish Massage
Michelle and Debbie are both beauty therapists at the Hen House and fully qualified in Swedish Massage
Michelle Davis | BTEC National Diploma
Debbie Venton  |  NVQ Level 3 Beauty Therapy
Tel: 01548 856876