You will feel taller, stronger, more focused and exhilarated!
This is a Classical Pilates run studio. You will be taught the way Joseph Pilates intended, with the apparatus he designed. Believe me when I say this is a workout you should experience. You will feel taller, stronger, more focused and exhilarated!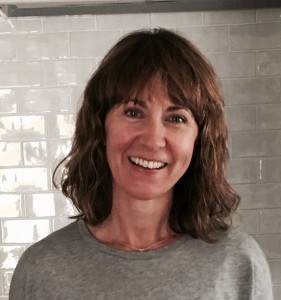 Jo Moore, Founder and owner of JM Pilates | Tel:  07990917625
Web: www.jm-pilates.co.uk
Email: jmpilates@live.com
Based in the Private Studio at Hen House.
Trained by the first and best UK Classical Pilates trainer Holly Murray, at PIStudios in London, I qualified with Power Pilates, New York. I began my teaching career in London before setting up my own studio in Bristol. In 2015 I moved to Kingsbridge and set up my studio at the Hen House. Over many years teaching Pilates with the classical equipment I have seen bodies change and strengthen, self-confidence rise, clients walking taller and pain free. I am passionate about this life changing method. It will train your mind and body. It will stretch, challenge and teach you something new every time. I have seen the proof in my clients. It works.
Here at JM Pilates we teach only the classical method. If you have tried other forms of Pilates you will see and feel the difference with the classical method. Our job as teachers is to adapt the sessions to raise the fitness levels of everyone, from someone less active to someone already very fit. Whatever your level of physical ability, you will be challenged. This is the true classical method. Only a handful of instructors in the UK are certified in the true Classical Pilates method.
Clare Booth
I have always believed in the saying "be the best version of yourself" and by practicing Classical Pilates I think that perhaps this goal is achievable.
I discovered classical pilates after a lifetime of sport including sailing,  mountain biking and Crossfit as well as walking and skiing. However I was starting to pick up injuries which were lasting for some time.  I needed to take a more considered approach with the sports I was doing and to work on my core muscles.
Pilates teaches you the importance of muscular alignment and how to develop the deepest abdominal muscles to engage the core correctly.  I have since noticed an improvement in all my sports and a reduction in pain and am in fact injury free.  It's a great feeling to walk taller, feel stronger and more energised with a renewed belief in your pain free body, giving you the positive edge we all need in this busy world today.
I am delighted to be able to introduce people to the concepts devised by Joseph Pilates and to guide them forward to become as strong, supple and mobile as they can be.
Pilates can mean that you are stronger for all the other activities you love doing in your life.  You are future proofing your body so that you can still walk the dog, sail, ski and surf into old age.
Caroline Coetzee
"The Pilates Method teaches you to be in control of your body and not at its mercy" Joseph Pilates
Although I have always been very active and sporty, I also suffered from really bad posture and as a result had headaches, low back pain and a chronic spastic colon. Thankfully, I discovered Pilates in my mid 20's and my body started changing for the better. However, only when I transitioned to the Classical Method did my ailments completely disappear and I can truly say that I have never been this sculpted, energised and healthy. I am also a mother of two young energetic boys and I cannot thank Pilates enough for keeping me strong in body, mind and spirit!
I have a rich experience of teaching in busy studios with clients of varying ages, nationalities, working levels, and physical conditions. I have worked internationally, in South Africa, Dubai, Australia and the U.K. I am classically trained by The Pilates Centre (TPC), in Boulder, Colorado, U.S.A and with BASI (Body Arts and Science International) and have furthered my studies by completing TPC Masters Program.  But most importantly, I am a compassionate teacher with a mission to inspire, motivate and help clients be in control of their unique body so they too can feel strong, move freely and be healthy.