Hen House Hairdressing Salon
At the Hen House Hair our stylists and colour technicians have a high level of experience, skill and industry qualifications, as well as a passion for delighting the client with wearable, manageable styles that work for you
In a peaceful countryside setting within minutes of leaving Kingsbridge so whether you want a new look, a new colour, or just to maintain your current style all you need to do is book an appointment, turn up and park, and we will do the rest!
For further information Tel: 01548 855691 or you can call the stylist direct.
---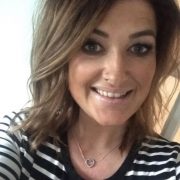 Krista Pickering
Tel: 07808 645 981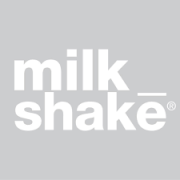 Theresa Marshall  
Tel: 07377 518 028
Bea Nowak
Tel: 07517 428 548
Stephanie Allen
Tel: 07850 931 023
Scroll down to find out more about our Hen House Hairstylists
Krista Pickering | Tel: 07808 645 981
Email: hairbykristabella@gmail.com
Facebook: https://www.facebook.com/kristabella84
Krista has over 18 years experience in the industry Offering both men's and women's styling.
She has worked locally throughout her career aswell as time spent working as a stylist on board a cruise ship.
She specialises in Milkshake colour and has spent a lot of time over the last year furthering her knowledge with training courses within the Milkshake brand.
Please contact her direct if you would like to book an appointment or discuss your hair needs.
Theresa Marshall   | Tel: 07377 518 028
Email: teresa2128@hotmail.co.uk 
Theresa is warm, friendly and very professional, loves people and has over 24 years experience. Theresa has a natural talent for listening to YOU, and helping you to understanding your hairstyling needs.
Stylist for men and women.
Bea Nowak  | Tel: 07517 428 548
FaceBook: https://www.facebook.com/Just.Bea.Salcombe/
Bea began her journey as a hairstylist in 2001 and has over 20 years experience working with both men and womens hair.
Fully trained in all aspects of hairstyling, Bea loves any opportunity to be creative, particularly working with short styles and wedding hair.
She has trained with L'Oréal and looks forward to continuing to use their REDKEN range which is guaranteed for quality and great results as well as, offering K18 Molecular and Organic Life which is a vegan product range using natural ingredients and designed specifically for men.
Bea will be working on Mondays, Tuesdays, Thursdays, Fridays 9am-5pm and most Saturdays between 9am-1pm.
Stephanie Allen | Tel: 07850 931 023
Stephanie trained at South Devon College worked in Totnes, Modbury before working in the very accomplished HAC Kingsbridge for the past 18 years.   In her time at HAC Stephanie was given some fantastic training and attended numerous amazing courses in cutting and colouring, some under the guidance of very inspirational hairdressers.
Stephanie says  "I listen to what my clients want so I can  help them find what really suits.  I'm honest about what will and won't work as ultimately I want them to leave feeling their best.  When they leave happy,  that's the best feeling for me and why I love my job".