Medical Aesthetic
&

Lifestyle Medicine Clinic
Our philosophy is simple: for you to retain and regain a completely natural, youthful, healthy appearance. 
Dr Peter Roberts | Tel: 01548 580 842 or Hayley on: 07392 618 234  
Email: enquiries@salcombeaesthetics.com
Website:  salcombeaesthetics.com
Dr Peter Roberts (BSc Hons MBBS) qualified as a doctor in 1996 from St Mary's Hospital Medical School, Imperial College, London.
Dr Roberts trained in Harley Street in aesthetic medical practice and offers a range of  non-surgical medical aesthetic treatments. 
Through his consultation approach, he can tailor-make a treatment schedule for a completely natural and understated look, using premium products such as the leading range of dermal fillers, muscle-relaxing treatments, skin rejuvenation and Exillis Elite. 
Peter is passionate about providing skilled aesthetic medical techniques and provides a range of cutting-edge treatments at affordable prices.
His focus is to restore, enhance and maintain the health of your skin.
Free, no-obligation consultation
EXILIS ELITE Treatments from £200
Exilis Elite is a whole new treatment experience, one of the world's most advanced award winning technologies for body contouring, skin tightening and facial rejuvenation.
The Exilis is a radiofrequency (RF) device that delivers high energy in a controlled fashion to the dermal/subcutaneous layers of the skin
It is series of non-invasive treatments 
It is essential that your sessions be repeated at 7 – 14 day intervals for 4 to 6 sessions depending on your treatment needs. 
Although you may see immediate results after your treatment sessions, the major portion of the clinical improvement is evident at 3 months following your last treatment.
SKIN REJUVENATON – Profhilo Treatments from £275 
PROFHILO® is the new breakthrough in managing the ageing process in the skin.
As we age, the collagen, elastin and hyaluronic acid in our skin starts to break down, which in turn means that our skin starts to sag and lose laxity. Profhilo is the only injectable treatment available, specifically designed to reverse this breakdown by stimulating collagen and elastin, to help slow down the process of ageing.
Unlike conventional hyaluronic acid (dermal fillers), it does not volumise but with its higher concentration of HA, acts to improve the skin tissue quality, by boosting and hydrating the skin as well as lifting and tightening the sagging tissue.
Due to its innovative formula, it is being heralded as a 'cure for wrinkles', due to its ability to boost the body's own natural collagen and elastin production.
Recommendation is 2 sessions spaced 4 weeks apart.
DERMAL FILLERS from £275
Dermal fillers are a popular option for smoothing fine lines and tell-tale wrinkles. The aim is for a natural, soft airbrushed look that gives you a refreshed appearance that everyone will notice but only you will know why.
This is a very successful cosmetic treatments that will keep people guessing!
MUSCLE RELAXING TREATMENTS from £200
Anti-Wrinkle injections are a prescription only treatment which have been used for over 35 years to treat facial lines and wrinkles. 
Anti-Wrinkle injections are injected into facial muscles stopping them from creasing the overlying skin, this has the effect of relaxing and softening the wrinkles in the treated area resulting in a younger looking appearance.
Because aesthetics treatments are largely unregulated in the UK, it is essential to use a fully qualified practitioner, to avoid anti-wrinkle treatment that may result in a frozen forehead or total lack of facial expression. Dr Roberts is fully qualified and highly experienced.
Dr Roberts also has clinics in Harley Street, London and Marlow, Buckinghamshire
To book an appointment or to enquire for more details please contact Hayley or Dr Roberts on:
Tel: 01548 580 842 
Tel: or text Hayley on: 07392 618 234 

We are passionate about providing the best advice to help achieve fantastic, natural results and help you maintain beautiful, healthy skin for as long as possible.
WHAT CLIENTS SAY
I had Exillis Elite with Peter it's non-invasive and quite a relaxing treatment, although the results aren't meant to be immediate my skin has improved and looks younger and fresher already. Peter's very professional and makes you feel relaxed and confident. I wouldn't  hesitate in having other treatments.
Anonymous 
Hayley Hegley  | Tel: 07737 414 716
Aesthetic Practitioner and Permanent Makeup Artist
Website: www.pmubyhayley.com
Email:  info@pmubyhayley.com
Facebook: https://www.facebook.com/pmubyhayley/
Instagram: https://www.instagram.com//permanentmakeupbyhayley
Hayley works alongside Dr Roberts as an Aesthetic Practitioner for Salcombe Aesthetics. Hayley offers advanced skin treatments including SkinPen Precision – the first FDA approved Microneedling device on the market.
ZO Skin Health Peels and Medical-grade Skincare, ZO is known for using the very latest skin research in its formulations.
Exilis Elite Skin tightening and fat reduction treatments, for Face and Body.
Hayley also specialises in permanent makeup and is committed to helping you look and feel your personal best. Each service is bespoke and carefully designed to fit your unique needs.
She has over 18 years experience in the beauty industry and has trained with leading companies in permanent makeup in the UK including Nouveau Contour, KB Pro and Clarissa Stefania.
For further information or to make an appointment contact Hayley direct. Tel: 07737 414 716   Email:  info@pmubyhayley.com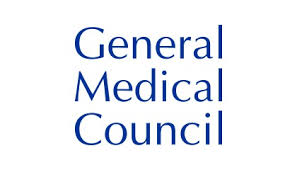 *DISCLAIMER Patient experience and results may vary. These are dependent on a number of factors such as lifestyle, age and medical history.