Counselling, Coaching and Clinical Hypnotherapy
The Hen House has two counsellors Suzi Garrod and Fiona Flew.
Clinical Hypnotherapy Nick Farmer.
Best Clinical Hypnotherapist 2019 – Devon
Please scroll down for more information.
Suzi Garrod | Tel: 07896 665560 | Skype: SoulPotential | Email: hello@suzigarrod.com
Website:  www.suzigarrod.com
Facebook Page: https://www.facebook.com/SoulPotential
As an experienced Counsellor and Advanced EFT practitioner, I follow an integrative therapeutic approach, drawing on:
  

Person-Centred Counselling

  

EFT (Emotional Freedom Technique)

  

Mindfulness-based CBT (Cognitive Behavioural Therapy)

  

Mindfulness Meditation

  

Grief and Bereavement Counselling

  

Life Coaching

I offer a professional, confidential and relaxed therapeutic environment; a safe space where you can explore your issues in confidence at your own pace, without being judged or directed; a space where you can discover more about yourself and your difficulties, gain insights, make connections, tap into your intuition and find solutions.

Some of the issues I have experience in working with are:
  

Abuse (Emotional and Sexual)

  

Anger Management

  

Anxiety

  

Bereavement

  

Cancer

  

Chronic Fatigue Syndrome/ME

  

Depression

  

Eating Disorders

  

Low self-confidence

  

Low self-esteem

  

Post-Traumatic Stress Disorder (PTSD)

  

Relationship Issues

  

Self-Harm

  

Stress

  

Terminal Illness 
My therapy room at The Hen House is set in a peaceful and very private setting. There is ample on-site parking available and disabled access can be arranged.
I am a Registered Member of the BACP (British Association for Counselling and Psychotherapy) and work in accordance with BACP Ethical Framework for Good Practice in Counselling.  I am fully insured, attend monthly clinical supervision and undertake regular continued professional and personal development (CPPD).  I also have a current clear DBS check and have completed First Aid Training.
What is Counselling?
Counselling is a talking therapy that enables you, the client, to openly and freely explore many aspects of your life. It offers an opportunity to express difficult feelings such as anger, resentment, grief, guilt and fear in a professional, confidential environment.
Counselling aims to help you see things more clearly, possibly from a different perspective; it enables you to focus on feelings, experiences or behaviour, with a goal to facilitating positive change.
What is EFT?
Also known as Tapping, EFT stands for Emotional Freedom Technique. It offers a quick and effective method of releasing emotional blockages, limiting beliefs or psychological stress.
Fast becoming one of the most popular forms of Energy Psychology, EFT draws on the theories behind Chinese acupuncture, neuro-linguistic programming (NLP) and energy medicine.
EFT is a powerful therapeutic tool that uses talk therapy to tune into a specific negative emotion or event. This negative emotion is then balanced and cleared by physically tapping with the fingertips on a series of points around the body. These points correspond directly to the energy meridians used in acupuncture.
For more detailed explanations of Counselling and EFT please visit my website www.soulpotential.co.uk
Testimonials
"From the first session I felt safe and comfortable talking through very difficult experiences with Suzi. She is so intuitive and sensitive and I love the way she works holistically drawing on all her skills. I firmly believe that I would not be in the happy, healthy place I am today without the EFT work that I did with Suzi. I strongly believe everyone should have EFT."
"Your range of expertise and knowledge is wide ranging and in-depth, and I love the way that you work on so many different levels and dimensions with a profound understanding. Thank you, thank you." 
Fiona Flew | tel: 07710788468
email: fionaflew@outlook.com
There maybe times in your life when things become overwhelming or confusing, where small problems become real obstacles and where you may find yourself really suffering inside that you can not explain or find it hard to come to terms with.
Taking the first steps to meet someone who can help is just the beginning but can more often than not be the most challenging step to take.
My name is Fiona and I am a qualified and experienced counsellor. At all times I work in a professional way that provides you with a safe, warm and non-judgmental space to explore any difficulties that you maybe experiencing past or present. I offer genuine support with the highest level of discretion and confidentiality. I treat all of my clients as individuals and facilitate an environment in which to be heard and really listened to.
My work has included working in the Prison Service, HMP Exeter, as a liaison officer, helping to support prisoners through difficult periods and in particular with the absence of a family member. I have also played a part in the NHS, working in two departments; The Gender and Sexual Medicine Clinic and The Depression and Anxiety Clinic. I am currently working at the Zone in Plymouth, which is the largest youth organisation in Devon, supporting 13 to 25 years olds.
I have supported my clients with Bulimia, Self-Harm, Depression, Suicide, Paranoia, Low Self Esteem, Bullying, dealing with ADHD and Autism and feelings of total isolation. I have also helped a range of clients, all ages, work through complex family issues, obsessive & compulsive disorders, abuse,domestic violence,panic attacks, feelings of hopelessness, sexual abuse, body confidence, self belief, rejection and trauma.
I am extremely aware of today's life pressures that are born through social media, the affect it has on young people and the sense that one has to conform in order to be accepted.
I feel privileged in my work that my clients are comfortable and reassured enough to share some of their most difficult challenges and issues with me and i strive at all times to assist them to improve their circumstances and chances for realising a more fulfilling and empowered life.
Some time ago i realised that what i had witnessed was fairly common in today's society and i became committed to supporting others through difficult times, using both my first hand experience, professional methods, practices and qualifications. I have an Advanced Diploma in Integrative Counselling and am a member of the British Association for Counselling and Psychotherapy. This means that i adhere to a professional and ethical framework and i have regular supervision. In addition, i have undertaken a range of courses which include; Understanding Abusive Relationships, Mindfulness, Neuro Linguistic Programming, Working with Trauma & Disassociation, Safe Guarding Young People and Vulnerable Adults, Healing the Brain after Trauma. I have a clear DRB and fully insured.
If you would like to arrange a meeting with me please call or send an email.
Clinical Hypnotherapist
Nick Farmer Tel: 01548 559191 Mobile: 07850 784725
Facebook: South Ham Hynotherapy
Best Clinical Hypnotherapist 2019 – Devon
I was a front line Police Officer with Sussex Police for 25 years and a Dog Handler for 16 of those years. There is very little that I have not seen or heard or dealt with and I definitely know all about the stresses and strains that one can be under in life.
I first had hypnotherapy when I was at University studying for my Podiatry degree at the ripe old age of 51. I found life extremely stressful at that time and saw a former GP and found that the hypnotherapy that he gave me helped me through those demanding times.
I used the skills that I had learnt during these sessions with juvenile clients who came to see me as a Podiatrist with horrendous in growing toenails and who had needle phobias. I gave them visualisation imagery and found that I actually didn't need local anaesthetic for them and could resolve their nail problems without or with minimal pain.
I suddenly realised that I was good at this and decided to train as a Hypnotherapist and Psychotherapist. From that basic training I have built my knowledge and experience and now use a number of different techniques to help my clients.
My overall desire is to treat people exactly how I would like to be treated. That means that I will go the extra mile to help you. My session times are flexible and if I think you need an extra 15 minutes or so…then that's what you get.
Specialist in working with Stress, Anxiety and PTSD and Trauma.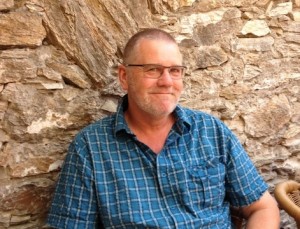 Other conditions or areas:
Phobias including spiders, birds, flying, driving and anything else!
Smoking Cessation
Sleep Problems
Weight Loss including the Hypno Gastric Band
Addictions especially gambling, alcohol, Internet etc
Past and Present Life Regression
Life Coach and Sports Performance Mind Coach.
Education Performance and Anxiety problems with exams both for secondary schools and University students.
And much much more. Please contact me for a chat and to see how I may help you.
Training, qualifications & experience
Diploma in Clinical Hypnotherapy & Psychotherapy
Advanced Diploma in Hypnotherapy
Diploma in Past Life Therapy (currently studying for the Advanced Diploma)
Certificate in EMDR, PTSD and Trauma
Diploma in EMDR
Diploma in Transactional Hypnosis
Certificate in PARTS Therapy
Sports Performance Mind Coaching Diploma
Life Coaching Diploma
Certified Educational Performance Practitioner
Various qualifications in Stage Hypnosis.
I am currently studying for a Master of Hypnotherapy Diploma.
I continue to update and expand my knowledge through, reading and completing a number of courses per year.