Classical Pilates Apparatus Studio with Joanna
Pilates with Karen and Gill
Classical Pilates Apparatus Studio with Joanna Moore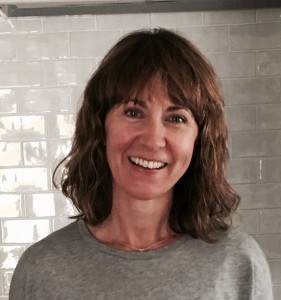 Joanna Moore, JM Pilates | Tel:  07990917625
Web: www.jm-pilates.co.uk
Email: jmpilates@live.com
Based in the Private Studio at Hen House Tuesday, Wednesday and Thursdays.
The FIRST Classical Pilates Apparatus studio in the South West.
Joanna trained and taught Classical Pilates at Pi studios in London. She then set up her own successful studio in Bristol for 4 years teaching a range of clients of all ages, abilities and fitness levels before moving to the South Hams.
What is Classical Pilates?
You will be taught the way Joseph Pilates intended, with the apparatus he designed. The exercises mainly focus on core postural muscles that help keep our bodies balanced and provide support for the spine. You will feel taller, stronger, more focused and exhilarated!
Introductory offer.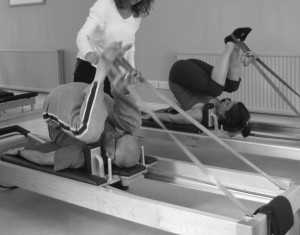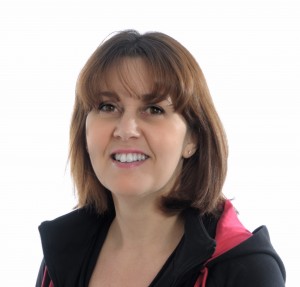 Karen McGinn |   Pilates  Tel: 07599 619 914   Web: www.pilogafitness.co.uk
Pilates and Yoga are exercise techniques that concentrate on core muscles giving you a strong, lean, fit, flexible, toned body. Karen combines her Pilates, Yoga and Fitness training to offer a range of classes to suit all. For more information, including class times, please visit Karen's website.
Get Fit
Lose Weight
Inprove Posture
Increase Flexibility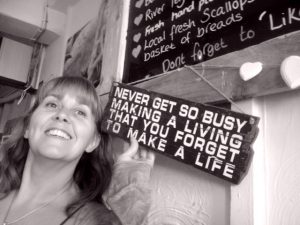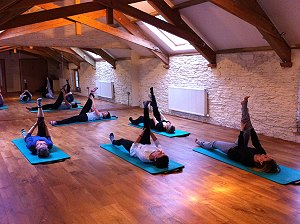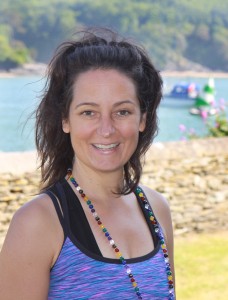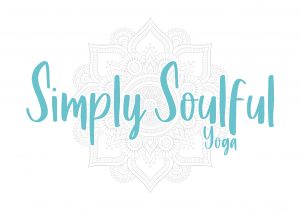 Donna McCheyne 
BA (Hons), Yoga Teacher Dip. FRYOG, Holistic Therapist (MFHT)
Tel: 07941 508004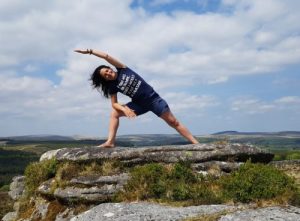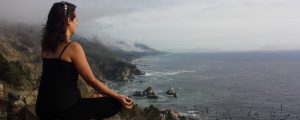 Donna's yoga classes at the Hen House include:
Gentle Beginner's Yoga – Classes are small and friendly, focusing on movement (asana) married with breath work (pranayama), to allow you to benefit from a sense of deep relaxation and enhanced mind-body connection. Yoga asana is suitable for beginners and is tailored to suit the individual. Use of blocks, belts and blankets is encouraged in all classes.
Bootcamp Yoga – A dynamic yoga asana programme that focuses on building strength in the legs, upper body and core, and will leave you feeling energised and motivated. This class includes a warm up, main asana practise and final relaxation, all designed to help stoke the digestive fire deep within your belly, increase metabolism and heart rate. Please note, less emphasis is placed on relaxation and meditation than other classes. There is the opportunity for this class to be held in the great outdoors when the weather permits.
Well-Woman Yoga – Embrace the divine feminine within. These practices support and enhance women's health and vitality at all stages of life, from adolescence and menstrual years to peri and post menopause. Feminine yoga asana is offered to both empower and delight, along with mudra, bandha, pranayama and meditation to enhance the flow of prana, promoting healing, connection with our inner wisdom and heart based responsiveness.
*PLEASE BOOK IN ADVANCE* Places are limited, so please kindly reserve your place by contacting Donna in advance.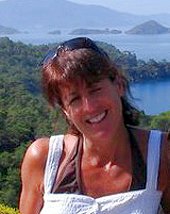 Gill Whitmore | Pilates 
Tel: 07801 790 611 /  01548 581362
Web: gillsfitnessexperience.vpweb.co.uk
Email: info@gillsfitnessexperience.vpweb.co.uk
Gill has over 20 years' experience in the fitness industry teaching in gyms and group exercise in various genres from Pilates to Aquafit to Zumba at different levels.
Since 2005 She has taken one on one clients with great results and various options designed with the individual in mind from running to stretch and pilates sessions and nutritional advice.
For a chat and/or to book your place please visit Gill's website as detailed above.