Sophie Anderton  Sports Massage Therapy
Tel: 07850 580 923
Sophie trained at South Devon College to further develop an interest in muscle function and movement. Throughout her training she used her free-time to gain many hours of experience and raise money for several local charities before setting up Fittuccine Sports Massage Therapy in the South Hams.
What is Sports Massage?
Sports Massage is a focused deep tissue manipulation therapy geared towards injury prevention, rehabilitation and enhancing performance.
Whether you are a professional athlete or a fair-weather jogger, Sports Massage can be a great addition to creating a balanced training regime. It will work out tensions, stimulate muscle repair and flush toxins that build up during exercise or repetitive daily activities to ensure that you can always train at your peak and get the most out of your muscles.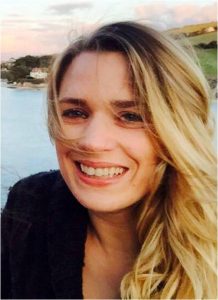 Carmen Ansley  Sports Massage Therapy
Tel:  07548 155328
Email:  casportsmassage@outlook.com
Carmen recieved a 1st. Lass honours in sports conditioning, rehabilitation and massage in 2016. Whilst studying she gained a wide range of voluntary experience providing soft tissue massage for sports teams, charity events and the public. Carmen set up her sports massage businss in August 2017, to accompany her masters she has begun in  MSc Sports Rehabilitation in October 2017.
Why choose sports massage?
Sports massage doesn't have to be just for those who love exercising , it can be for those that have physically demanding jobs, those that work hard at desks throughout the day. Or even those that would like some deep tissue massage to release any tension or stress.
Massage is a great hands on therapy that encourages muscle repair and is used for injury prevention. It makes your body feel fresh and relaxes the muscles  aswell as being utilised before or after competition to enhance performance.